FREE Download
How-to Guide: Upgrade Your Business Management Processes
Download our free how-to guide to learn how you can start running a more profitable Home Services business today!
Our guide covers:
Benefits of automating your business processes

Concerns with digitizing your business

Tips and best practices to successfully prepare to go digital

What to expect during the software implementation and onboarding process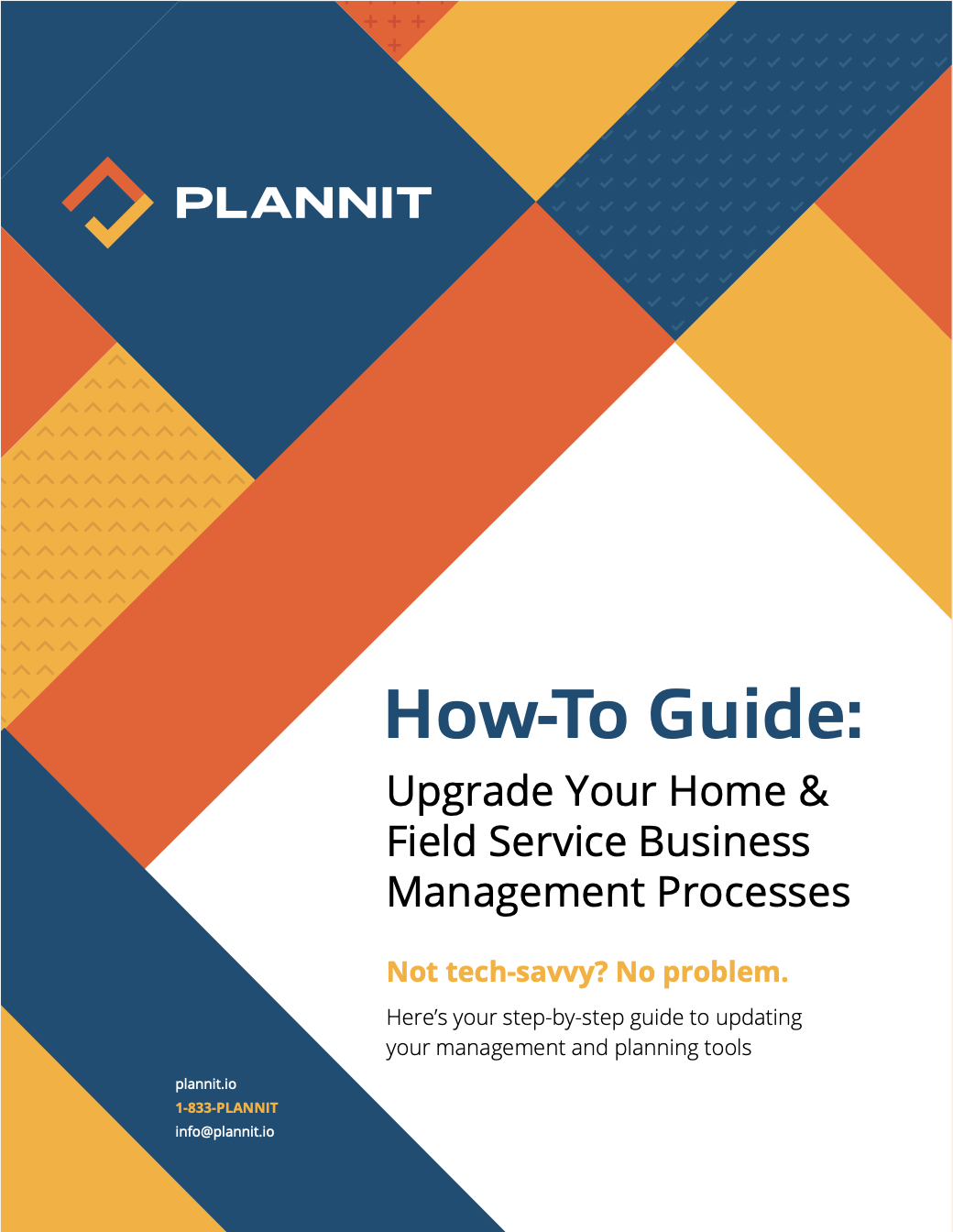 Ready to Go Digital?
Check our Plannit's all-in-one home service management software plans and pricing.
Or book a risk-free, no-obligation demo with our reps to see how Plannit can help you book more jobs, improve customer service, and help you save hours on administrative work.
What people are saying
Five stars! With Plannit, I've managed to find software that does it all; a mobile app, an agenda with dispatching tools, a CRM, an invoicing app, and much more. And a fantastic team behind it all that listens to our needs as entrepreneurs. After several years of work, I've finally found time to enjoy life... I save more than an hour per day just in paperwork. That adds up to more than 30 hours a month!
- Yan Despaties, Despaties Extermination