1 in 4 people will contact you outside of business hours. Customers don't want to play phone tag. Provide answers and information about your services and let customers book appointments through your website 24/7.
80% of prospects who interact with our chatbot convert to paying customers

Qualify leads automatically with a web chatbot
Online chatbot helps customers when you're busy
Our experts help you customize bots to answer your customers' most common and most important questions, so they're never left waiting for you. You can also configure these bots to ask new leads qualifying questions.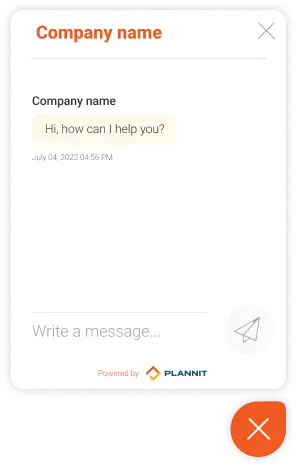 Book more work with online booking forms
Add an online booking form to your webpage or Facebook page, custom-designed by Plannit experts. Everything shows up right in the Plannit app, so you can easily dispatch crews right from your phone.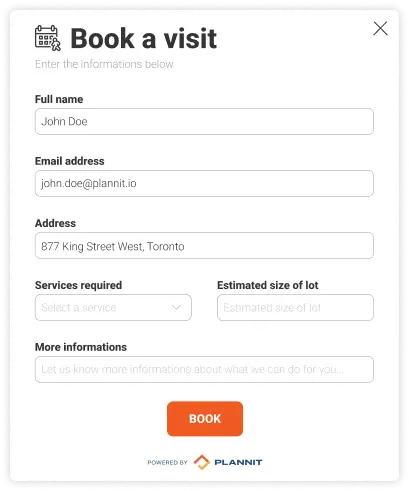 Tailored for your business
You choose how bot conversations and booking forms work, and then Plannit experts design them to your specifications. Every customer question and work request feeds right into the Plannit app, so you can see what your new customers want the moment you're free.