Make billing and payments painless—for both you and your customers:
Create professional-looking documents

Customizable with your company logo and branding

Customizable payment schedules

Batch invoicing lets you send up to 50 invoices at a time with a few clicks

Send invoices electronically that customers can pay online so that getting paid is fast and easy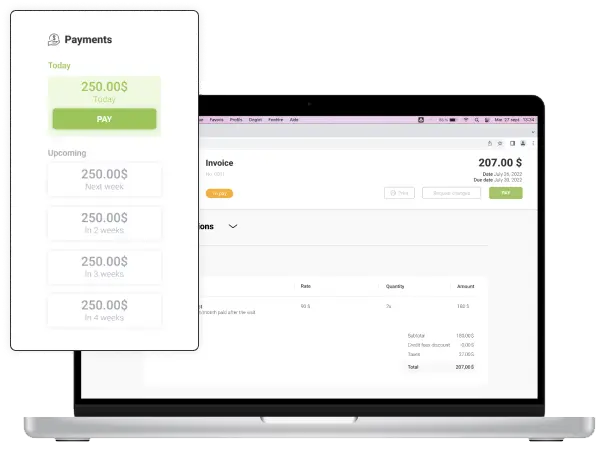 Invoice Management Made Easy
Never forget another invoice.
Save time with templates, batch invoicing, and quick action buttons that turn quotes or work orders into invoices with a single click.
Send by email or SMS to get paid faster online, or print a copy when needed.
Mobile App
Pull up a quote or invoice anytime, anywhere you need to answer questions.
Send an invoice upon completing a visit while you're still in the field.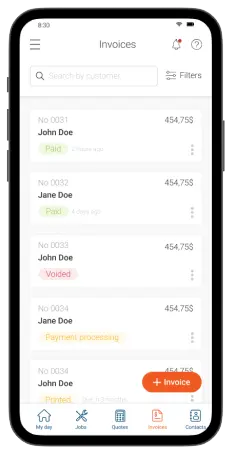 Track Invoice Status
Plannit helps you keep your finances organized, and simplifies contract management. Search and filter on invoice status easily. Track status in real time and view the timeline for each invoice whenever needed.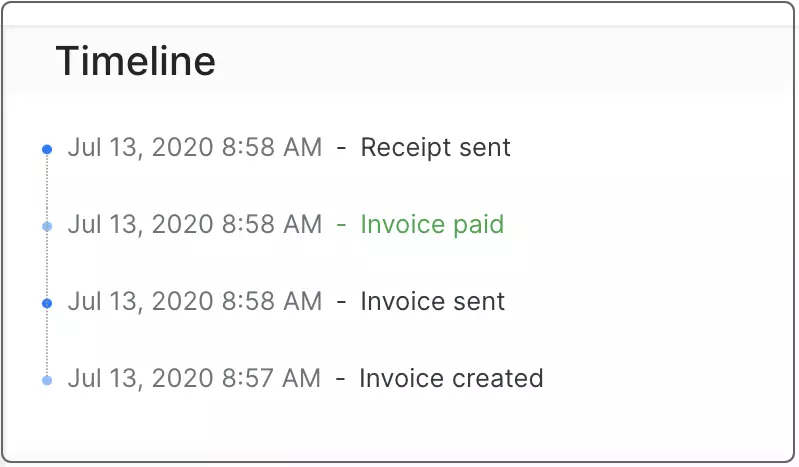 Get Paid Faster
Plannit's embedded payment processing allows you to get paid faster and considerably reduces collection activities.
Flexible payment options and schedules

Sync transactions to your accounting software to eliminate manual data entry

Easily track and send reminders for invoices not paid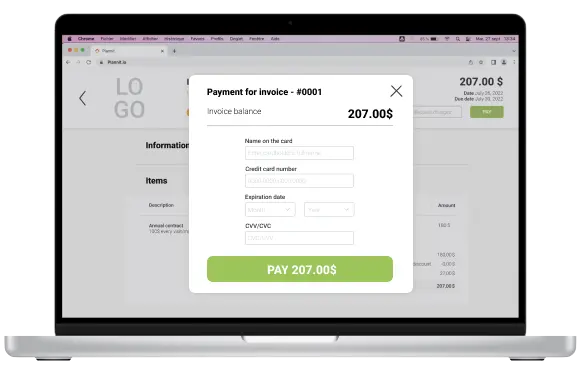 Ditching paper invoices has never been easier
You don't need to spend your nights and weekends trying to get ahead on paperwork. Plannit lets you handle all of your business transactions right in one simple app on your phone, tablet, or computer.