Plannit provides built-in GPS tracking that lets you find drivers in real-time. See where your team is at a glance. Check job progress and find out how they're doing as they go about their day.
Find the closest technician to a new request

Get updates from drivers live in the field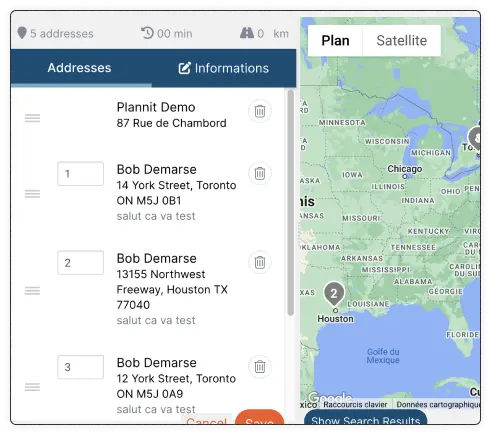 Live map view
See where your drivers are in town, where they're headed, and what their appointments are for the day. You can quickly check who is the closest available technician to any new job that comes in last minute.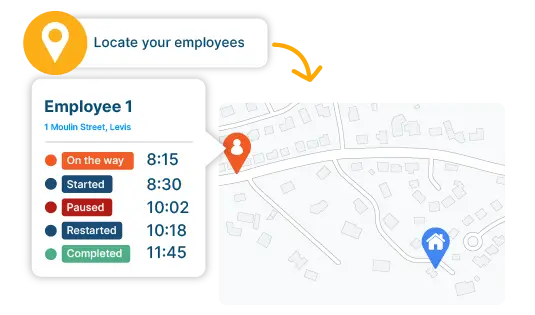 Keep your team ready
Plan your daily routes in minutes. Monitor traffic while you're on the road, so you're never late for your next appointment. Plannit does it all right on your smartphone or tablet.
Adjust on the fly
Be ready when a customer cancels or calls in with an urgent request. Don't waste time figuring out where to send drivers next. Live GPS tracking helps you find a driver to handle that urgent call. They can use GPS to plot the new fastest route to their next appointment when schedules change.