Plannit helps snow removal businesses save time on routing, billing, contracts renewals - and collecting payments.
With Plannit, renewing seasonal contracts and collecting payments takes minutes instead days.
Gayle Coleman
Administration - A.G. Landscaping
Plannit saves you time on route planning, paperwork and follow-ups.

Snow Removal Route Planner
Easily plan, change and optimize recurring snow and ice removal routes

Add new customers to your routes in minutes and optimize routes in one click

Plan routes by service type or by area

GPS tracking on the mobile app automatically records every visit and address served to avoid disputes

GPS locates drivers in real time.
Track time and completed visits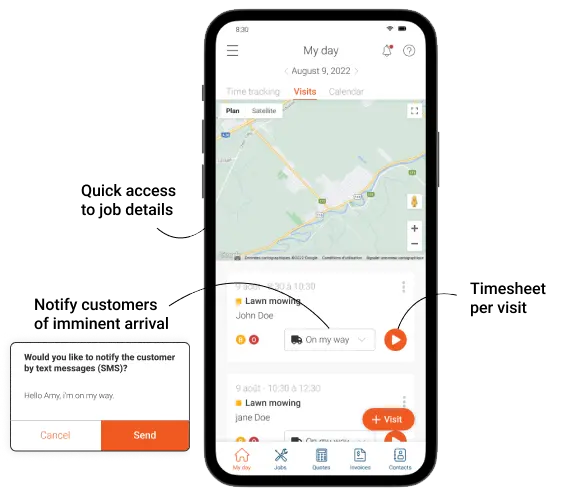 Snow Removal Contract Renewals
Quickly create quotes, work orders and seasonal contracts for new clients

Customize quotes with flexible payment options and terms

Clients can approve contracts and pay online via the online Customer Portal

Connect Plannit to your accounting system, so all your finances stay in sync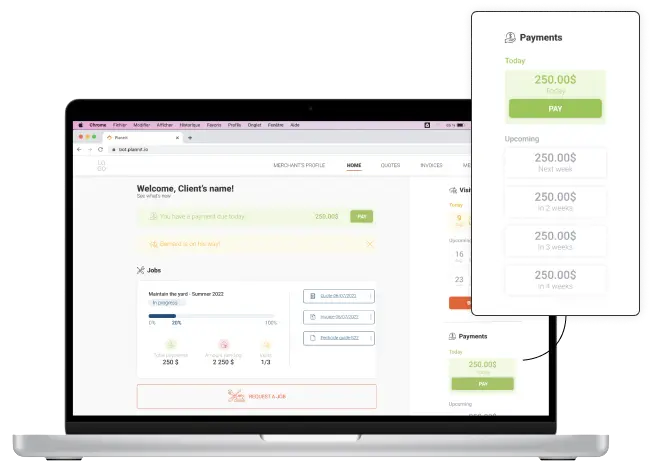 Snow Removal CRM
Keep everything you need to know about your customers in one easy-to-access place, including contact information, contracts, visit and payment history, and special instructions.