Create better customer experiences with Plannit CRM. Plannit gives you complete customer data and histories, including billing, communication, files, and internal notes.
Everything is available at your fingertips from the office, from the job site, or on the road.
Lose the Excel files and overflowing folders
Organize all of your customer files in Plannit's Customer Relationship Management (CRM) tool.
Filters, sorting, tags and integrated message center allows you to improve customer satisfaction with faster response times, and never miss another opportunity to win more business.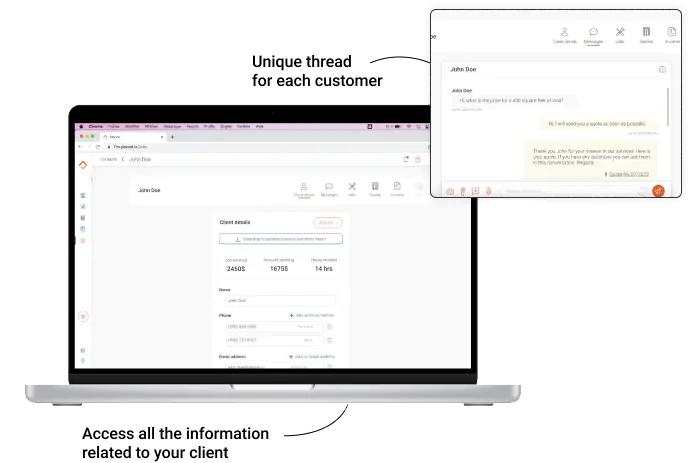 Easy to search, find and get organized
A preview panel allows you to see everything about any customer at a glance.
Add notes and searchable tags to customers so you can easily find whatever you want to remember in the future.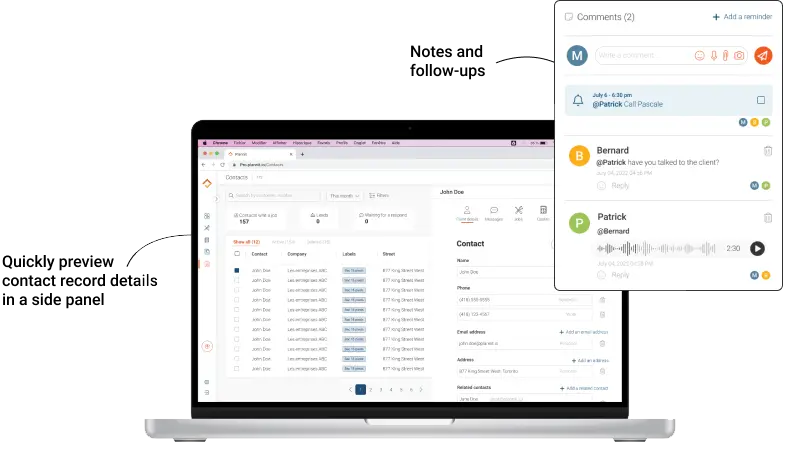 Everything in one place
Complete customer histories, including quotes, billing, job history, communication, files, and internal notes.
Accessible from the office, or in the field via our mobile app.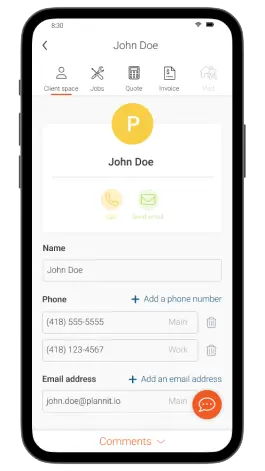 One-of-a-kind CRM for field service management
No other app gives you these kinds of CRM tools. Plannit brings it all together for you.
Plannit provides an online Client Portal where your customers can access and approve quotes, pay invoices, send you a message or book an appointment.
Frequently Asked Questions
About Customer Relationship Management Software