Keep your finances in sync and avoid double entries
Plannit integrates with QuickBooks, Sage and Acomba accounting systems (with more on the way!) to keep all of your invoicing and payment information organized and accurate.
Save hours of manual data entry
Sync customers
Sync employee timesheets to save time on payroll
Send invoices and receive payments through Plannit, and automatically sync all transactions to your accounting system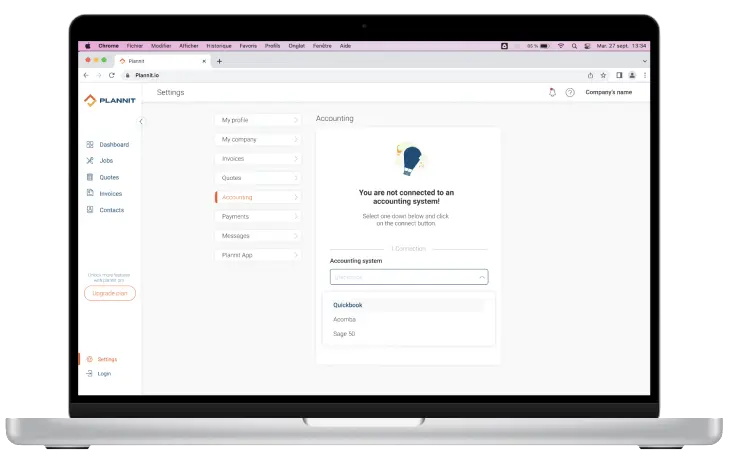 Get paid faster with integrated payment processing
Plannit Pay handles your payment processing right in the app, whether its by credit card, or bank transfer.
You get paid faster and more reliably. Your customers are happier with more payment options.