By using the Text Messaging option in your Plannit app, you'll benefit from an additional option to connect with your customers via their preferred method of communication.
Receive and reply to your customers' text messages directly from Plannit's centralized message center.
Send work orders, invoices and quotes by text message in a single click
Provides an alternative solution to email communications, that may get blocked by SPAM filters.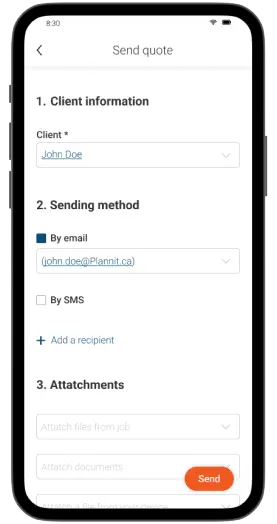 Plannit offers many communication tools that make it easy for you to respond faster, offer a great customer experience, and lets your customers know that you're taking care of them.
Automated responses
Smart phone answering system
Website chatbot
Automatic "On my way" notifications