Plannit puts a mobile punch clock app right on every employee's phone.
Employees can clock in and out for the day and track billable hours on the road right in the Plannit mobile app.

Automatically pull employee clock times into timesheets to streamline payroll.

Plannit can automatically log billable time on the road when used with GPS tracking.
Make time tracking easy for everyone
Plannit gives everyone the tools to track time and pay the easy way.
Field staff can quickly log job start and stop times on their phones.
Owners see everyone's hours updated in real-time and can power through payroll fast.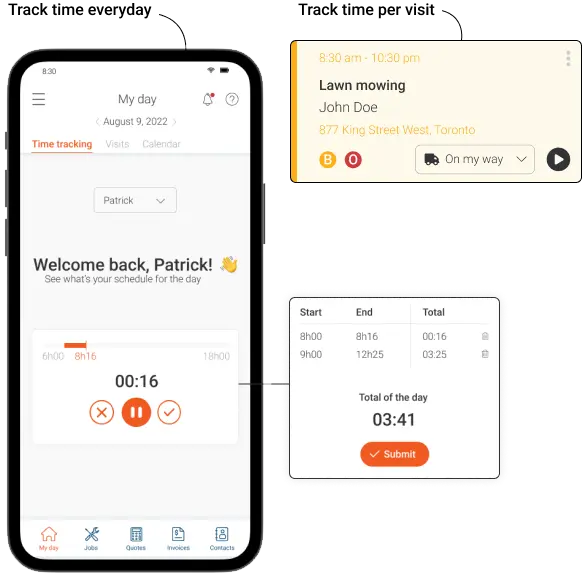 Accurate payroll every time
You don't have to worry about paper timesheets ever again. No forms to lose or employees to hunt down. Owners can view, edit, and approve timesheets from their computer or mobile device for every employee.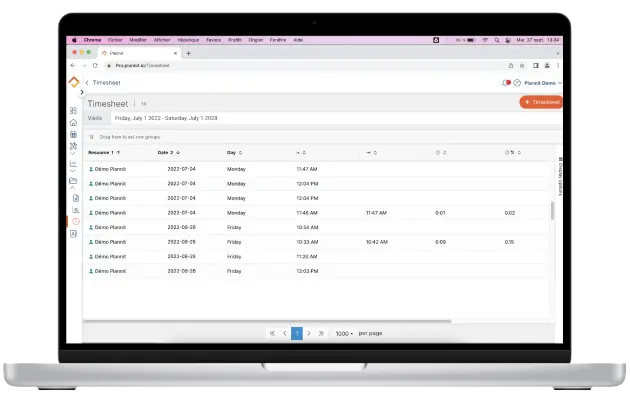 Powerful mobile app
Time tracking is just one of the powerful functions Plannit's mobile app gives your technicians to make their workday easier. Start the clock on a job, check customer notes, and message coworkers in the same app.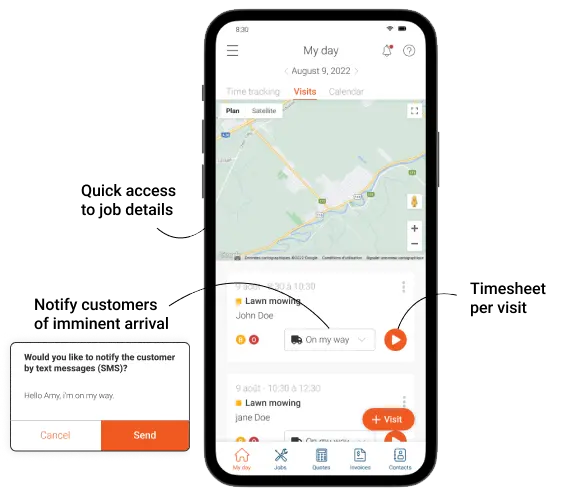 Time tracking and payroll software for everyone
Plannit's powerful business tools make life easier for any field service business. If your technicians can tap a button on a screen, they can log time in Plannit. And Plannit's experts are available to train your team and help everyone get the most from it.