Online Customer Portal empowers your customers 24/7
Make it easier for customers to book your services, communicate with you approve quotes and pay you faster.
A single app to manage your leads, quotes, invoices and payments
Keep everything organized in one place making it easy to stay on top of everything.
Solve inefficient communications with your team
Manage your entire business from a single app.
What's included in the free version?
24/7 Online Customer Portal
Plannit enables customer self-service through its online, secure customer portal.
Eliminate back-and-forth messages, phone tag, and save time.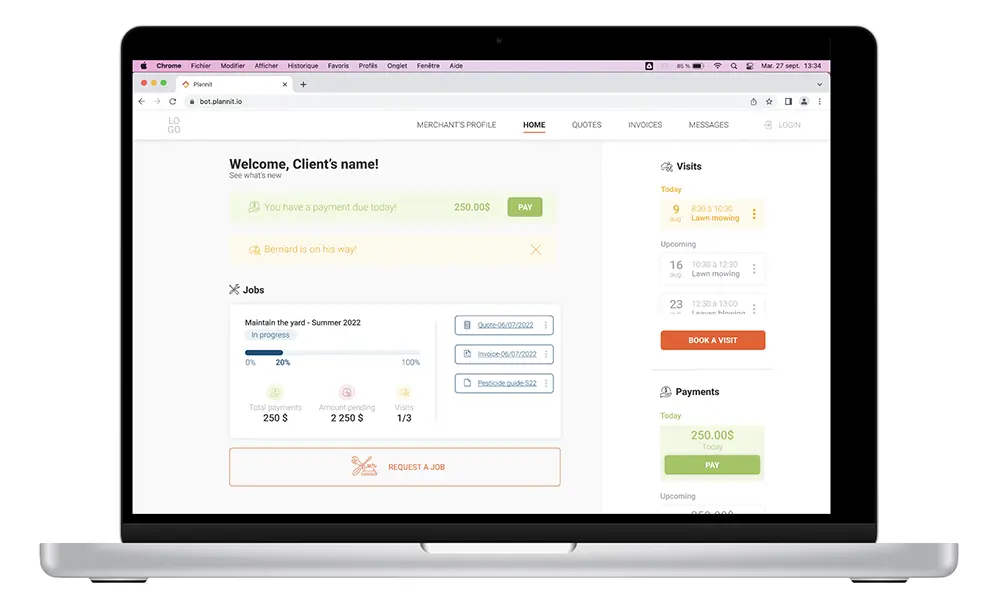 CRM & Job Tracking
Manage and respond to new job requests in Plannit's Job Space.
All messages, quotes, invoices and payments related to a job are organized in a single place.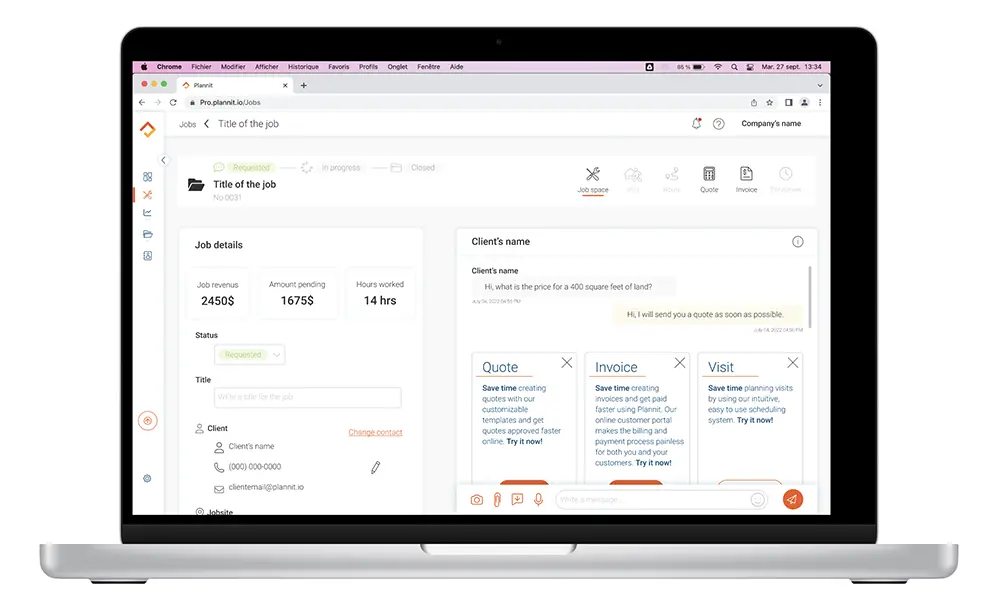 Job Quoting
Create and send quotes in minutes. Book more revenue with add-ons. Offer payment plans, and multiple payment methods to get paid faster.
Your customers can request changes or approve quotes online with the click of a button.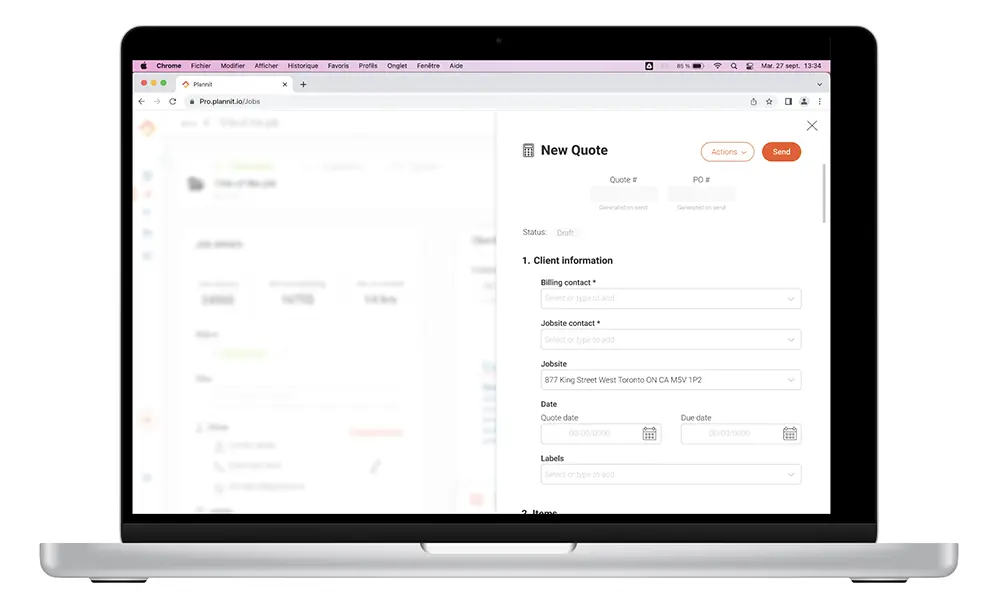 Invoicing and payments
Create and send invoices online to get paid within days, not weeks.
Request a deposit, accept partial payments or any schedule of instalments.
Accept credit cards, bank transfers or in-person payments.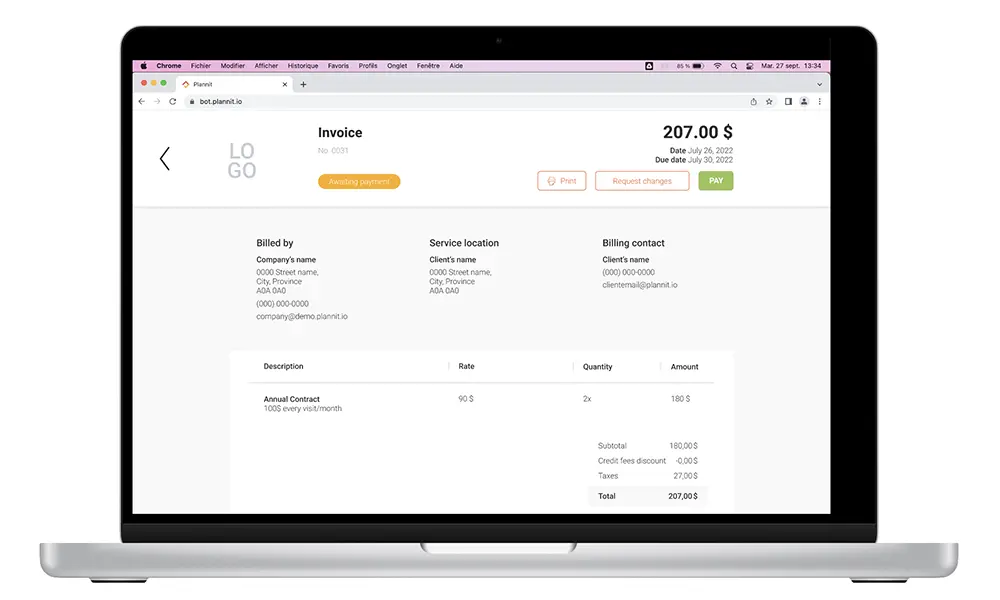 Add paid features to save more time
Automate recurring tasks and follow-ups and simplify your daily management with our paid options.
Add and remove options according to your needs. See the Pricing page for details
"After several years, I've finally found time to enjoy life... I save more than an hour per day just in paperwork. That adds up to more than 30 hours a month!"
Yan Despaties - Owner
Despaties Extermination
The One and Only. CLEAN.
For 5 consecutive years the CLEAN template series for Hubspot has remained one of the top selling template packs in the marketplace. During that time, Ive listened to feedback, helped with numerous customizations, and feverishly took notes on how I could create the single BEST template series. CLEAN is that series.